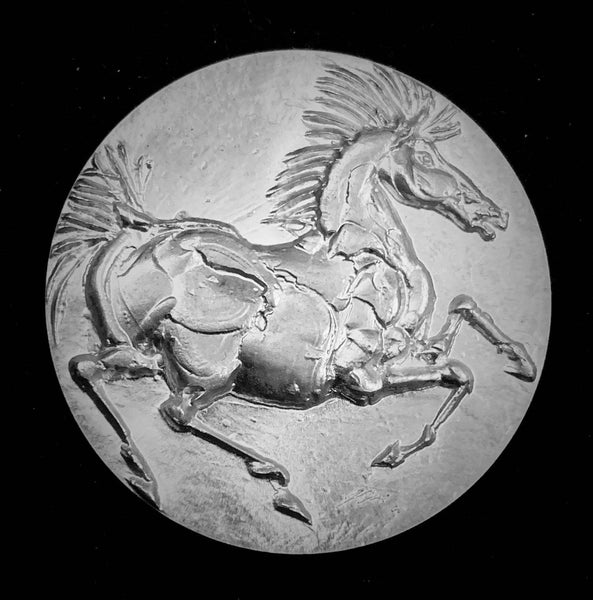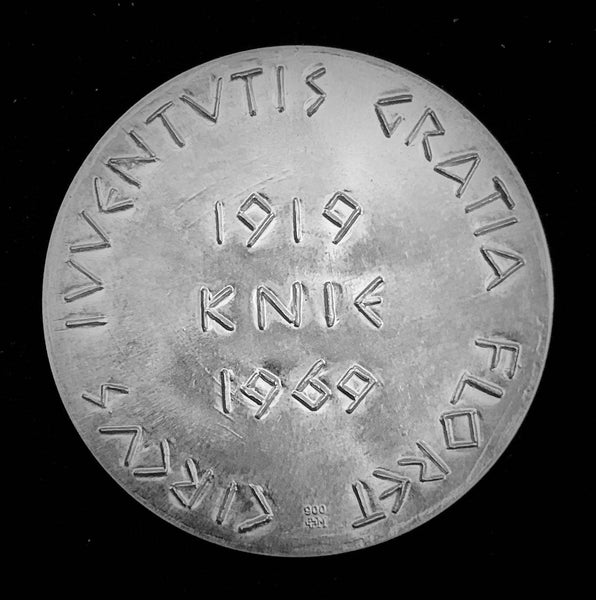 1969 Switzerland "Circus Knie" Hans Erni Silver Medal.
1969 Switzerland "Circus Knie" Hans Erni Silver Medal. Exceptionally elevated surface reliefs, original lustrous Bu/UNC Condition. Artistically designed with striking eye-appeal. Limited Mint.

Country:      Switzerland.
Year:            1969
Subject:       Circus Knie
Material:       Silver, Ag (0.900)
Size:             34 mm
Weight:        20 grams
Artist:           Hans Erni

- About Circus Knie:-
Circus Knie is the largest circus of Switzerland, based in Rapperswil.

The circus was founded in 1803 by the Knie family and has existed in its present form since 1919 when it changed from an open arena to a covered tent. The circus has been long famous for its animals and now operates a zoo (Knie's Kinderzoo). Its museum in Rapperswil closed in July 2017. In 1999 Franco Knie was named Best Animal Tamer at the International Circus Festival of Monte-Carlo.

Today the circus is an enterprise with about 200 employees, operated by Frédy and Franco Knie in partnership with insurance company Swiss Life.

Tightrope acrobat David Dimitri has been associated with the circus. A co-production with Cirque du Soleil was mounted in 1992. In 1999 Karls kühne Gassenschau toured with the Swiss national Circus. In 2000 was the focus on Hanna & Knill including six clown cabarets with Ueli Bichsel, Neda und Maite, and Gardi Hutter.

Ursus & Nadeschkin became in 2002 the leading act and headline of the Circus Knie, performing 257 times during the 2002 season tour and having an audience totalling one million spectators.

Princess Stéphanie of Monaco travelled with the circus for some months in 2001 and 2002 while in a relationship with Franco Knie.


- About the Engraver, Hans Erni: -
Hans Erni (February 21, 1909 – March 21, 2015) was a Swiss graphic designer, painter, illustrator, engraver and sculptor. Born in Lucerne, the third of eight siblings, to a cabin cruiser engineer, he studied art at the Académie Julian in Paris and later in Berlin, and admired artists such as Pablo Picasso and Georges Braque.

He is known for having illustrated postage stamps, his lithographs for the Swiss Red Cross, his participation on the Olympic Committee as well as his activism. His 1939 works and first major public success was a mural titled Switzerland: "Vacation Land of the People" was commissioned and displayed for the national exhibition in Zürich.

The Hans Erni Museum, situated in the grounds of the Swiss Museum of Transport in Lucerne, contains a large collection of artwork, he also designed ceramics and theatre costumes and sets. He did the art for Swiss bank notes, in the 1940s but, after the notes were already printed they were never published, because a member of the State Council of Lucerne criticized that Erni was deemed as a communist. However, Erni was never a member of any political party. In 2004, he was awarded the honorary citizenship of the city of Lucerne. On 10 January 2009 he received the SwissAward for lifetime accomplishment.

In his career, he realized about 300 posters and several murals — including for the 1980 Salon international de l'automobile, Red Cross, IOC, United Nations and ICAO. He illustrated about 200 books and created 90 Postage stamps and 25 medals.
   . ~AU'Listings~ .                         .~Au'Medals~.